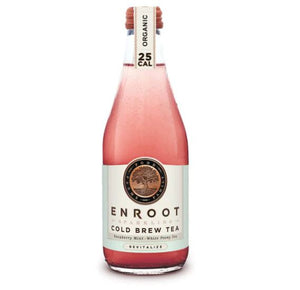 Wayfinder Provisions
Enroot Raspberry Mint White Peony Tea - Create Your Own Wedding Welcome Gift
Regular price
$6.00
$0.00
Unit price
per
Dive into the invigorating embrace of Enroot Raspberry Mint White Peony Tea (12oz), carefully brewed over 20 hours.
Relish the subtle notes of antioxidant-rich white peony leaf buds, harmonized with the cooling whisper of peppermint.
Coconut water, nature's hydrator, enhances the tea's revitalizing feel, while vibrant raspberries offer a sweet twist and a burst of essential vitamins and fiber.
Each sip delivers a distinct fusion of antioxidant-rich tea, cooling mint, hydration-boosting coconut water, and nutritious raspberries. Enjoy a moment of wellness and pleasure with every bottle.
---